Continuing our blog series on Best Business News App, I bring you another post. This time, we talk about the Best Business News App in India.
In our previous blog, we talked about Two Best Business News Apps for global markets which I use daily and that are easy enough for beginners to understand.
I am back with yet another blog on the Best Business News App in India upon demand. Many people asked me to make a blog on this topic.
Let's get started!!!
As you know, the purpose of our blogs is to introduce the best two things for you or to compare two things in a particular niche represented as THIS OR THAT.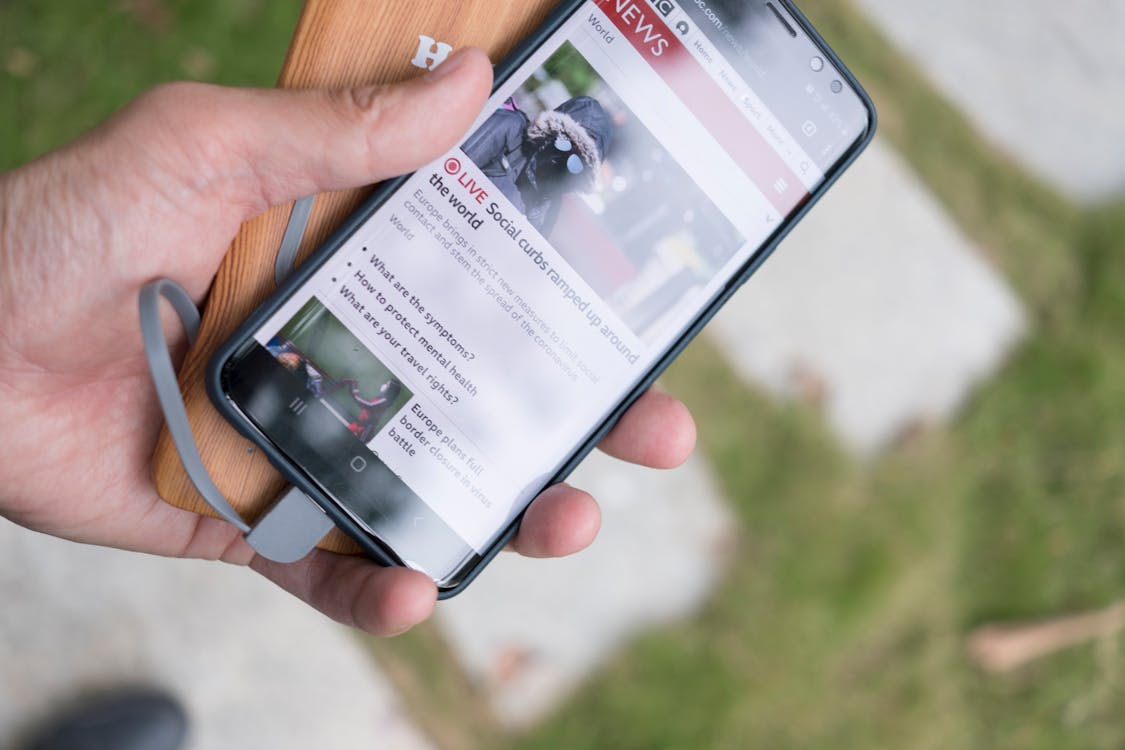 In my opinion, the following are the Two Best Business News App in India, which give accurate news in real-time, are easy to use, and understand:
Moneycontrol is one of the best application available in this niche, especially for India. This app provides the latest information concerning the stock market and the business world.
An award for "Best Mobile App for Business" went to the Moneycontrol app in 2017-18, a notable feat for the company.
Furthermore, Live TV features are available where users may catch up with the latest market news.
It covers a range of assets traded from the National Stock Exchange (NSE), Bombay Stock Exchange(BSE), and Commodities.
One of the top reasons I like this app is that it allows you to save news and articles to read later, even without an active connection to the internet.
Besides the standard version of MoneyControl, there is a Pro version with some exceptional features. Users will enjoy cost-effective benefits from these features and be able to enhance the user experience.
Network18 is the parent organization of Moneycontrol, which is owned by Reliance industries.
This app is compatible with a wide range of platforms, such as Windows, Android, and iOS.
It is rated 4.2/5 stars on the App Store and Google store.
The Zee Business App is your best bet if you want to stay up-to-date on all the latest news and analysis in the stock market world. The analysis is not provided on every app.
App also offers news from finance, technology, economy and banking, and finance.
With daily buy and sell option levels, traders can also make quick money.
In addition, top stock market professionals are regularly featured on the App so that investors can get expert guidance on where to put money for maximum return.
There are two languages available in this App: English and Hindi. So traders can download it no matter what language they speak. And even beginners can use it without difficulty.
All of the users can receive updates since updates are downloaded automatically. This feature makes the App popular among traders.
This app is also compatible with a wide range of platforms, such as Windows, Android, and iOS.
It is rated 4.9/5 stars on the App Store and Google store.
CONCLUSION:
Both the apps are best to use for a beginner as well as an expert. According to me, If you are using it just for Business or Financial news and to watch the Market closely go for Moneycontrol. In contrast, if you're a trader or investor, ZEE Business may be your best bet as it doesn't only offer a wide variety of latest market news, but also assists traders and investors in making profitable decisions.
Thank you for reading our post and I hope you found it helpful.
We look forward to hearing about your preferred business news apps for Indian Market.
Until then, keep reading, sharing, and supporting…See ya!<3
Kindly let us know your thoughts & review on the same.
For more blogs click the link given below.
http://thisorthatblog.com/
Other blogs link:
You may also like
Archives
Calendar
November 2023
M
T
W
T
F
S
S
1
2
3
4
5
6
7
8
9
10
11
12
13
14
15
16
17
18
19
20
21
22
23
24
25
26
27
28
29
30