Are you interested in finding the latest news regarding economics, stock markets, or global business markets? Below, We'll discuss the Best Business News App for a Global Market.
As discussed in our last blog(payment gateway in India) most businesses are going on the internet. As well as, the Financial news of Business updates or results.
Ain't like the old times when people used to follow TV news channels for financial updates or results.
Nowadays, news comes first on our Mobile rather than on TV. Since we are so used to our phones for everything, we don't check news channels anymore. (at least for financial news)
But, the question arises of which apps are most accurate and give news in real-time.
In line with that, today we'll discuss the Two Best Business News App for Global Market to stay informed about global trends.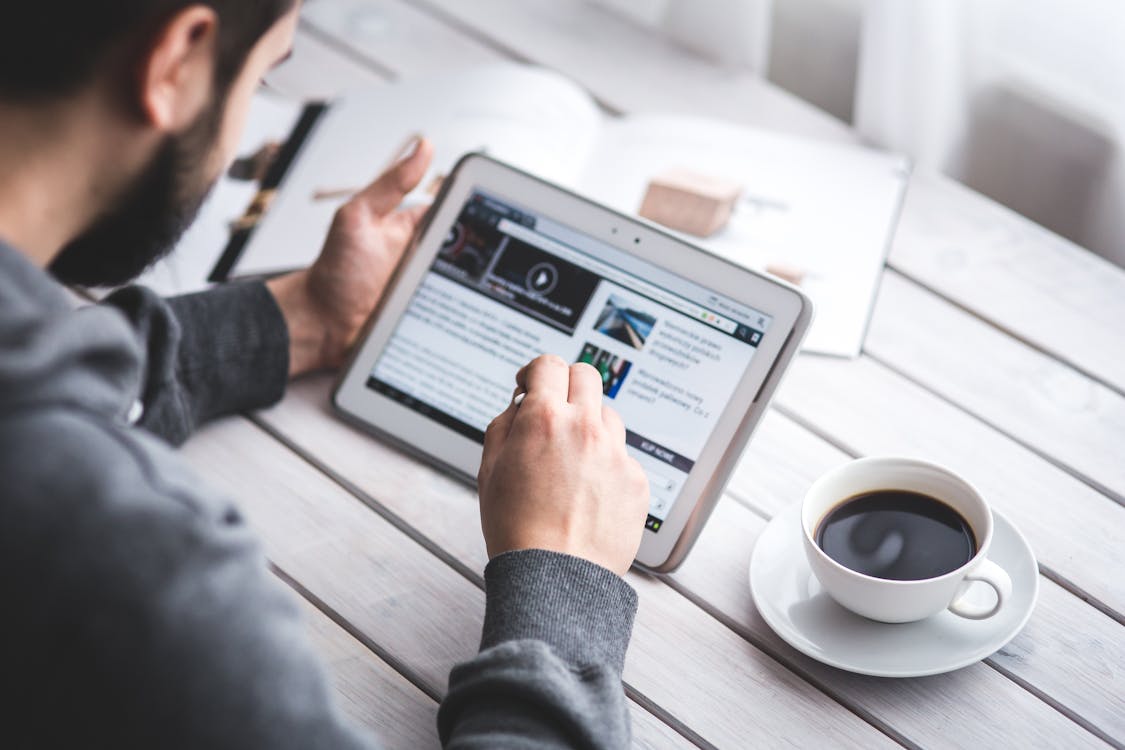 As we all know, there are many useful applications for global news. However, I am going to briefly explain the Two Best Business News App for the Global market which I use in my daily life and are easy to use for beginners as well.
It is an online platform that provides real-time data, charts, quotes, financial tools, breaking news, and technical and fundamental analysis.
It also covers 250 exchanges worldwide in 44 languages.
They have more than 23 million monthly users.
According to SimilarWeb and Alexa, investing.com is one of the top three global financial websites.
They also offer financial market tools such as customized portfolios, calendars, personal alerts, and calculators completely free of charge. (If possible, use this app for financial news)
This platform covers other exchanges as well like Cryptocurrencies, Commodities, World Indices, Bonds, funds and & Interest Rates, etc.
Investing.com app is available on iOS and Android. It is rated 4.7/5 stars on the App Store and Google store.
They also offer a Monthly Pro version of their app which is paid.
Yahoo! Finance is easy-to-read market news data. It is still one of the best apps around.
Personally, I love Yahoo! Finance because there are numerous videos related to finance, including clips from popular news shows and interviews with business leaders.
Some features allow you to trade stocks from the app.
It also contains the Analysis, Data, and Charts of over 100 cryptocurrencies in the Yahoo! Finance App.
Get personalised news and quotes from a particular stock or explore detailed financial information such as historical financials, ESG ratings, and top holders.
In addition, you can also evaluate and compare stocks using interactive full-screen charts.
Yahoo! Finance is available on Google Play for Android and App Store for iOS. It is rated 4.7/5 stars on the App Store and Google store.
Even Yahoo! Finance offers a variety of broker integrations.
CONCLUSION:
In their own ways, both Apps are best. To get the latest news more quickly and efficiently, I recommend using both apps simultaneously.
Thank you for reading our post and I hope you found it helpful.
We look forward to hearing about your preferred business news apps for global market.
Until then, keep reading, sharing, and supporting…See ya!<3
Kindly let us know your thoughts & review on the same.
For more blogs click the link given below.
http://thisorthatblog.com/
Other blogs link:
https://thisorthatblog.com/payment-gateway-in-india-for-small-business/

https://thisorthatblog.com/how-to-make-money-from-blogging-as-an-entrepreneur-2/
You may also like
Archives
Calendar
September 2023
M
T
W
T
F
S
S
1
2
3
4
5
6
7
8
9
10
11
12
13
14
15
16
17
18
19
20
21
22
23
24
25
26
27
28
29
30