So today we will be talking about taking that first step i.e. "How to start a blog"? Most of us have the same question ,right?
Oftentimes, the first step is the hardest part. No one wants to publish anything bad, but we also can't recover until we start . Not everyone starts off with their best work on the very first day itself, it eventually happens with time, patience, and the will to get better. Taking that first step can be hard for how to start a blog , but what you'll find is that the next one will be easier and the journey will get better.
You might have so many questions like…How do we actually start writing a blog? Are there any criteria? How do we decide on a niche? Which websites are cheap to buy to have a domain name? What are the other necessary skills, and many more…
Too many questions, so let's get started…
The main difference between the greats and everybody else is that the greats took that initiative .
So today we will be talking about taking that first step i.e. "How to Start Blogging".
Firstly, What is a blog?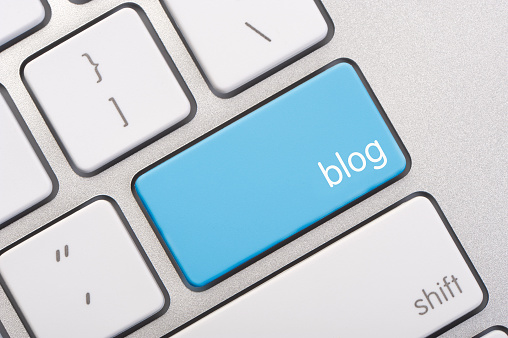 A blog may be a website or a part of a site that contains regularly updated content about one or multiple topics. The content on a blog usually comes within the sort of articles on individual sites called blog posts. The article you're reading is one such example.
What is a blog used for?
People write blogs basically for sharing personal information, experiences and interests. It depends on one's interests as well, some people start blogging to educate others on a specific subject or create a professional online presence while many still start a blog for personal reasons.
Types of blog and How to start a blog :
Quality always matters in comparison to quantity and this is directly proportional to the good content of the blog rather than the number of words added to it. And the first step to start writing a blog is to find the content that suits you the best, read a lot in the field of interest you want to write a blog in, think about it from a reader's perspective, and then work on the following elements.
Website:
A very crucial step is deciding on which platform the blog has to be built on. For hosting a website the two important criteria are
1) to have a domain name :
A domain name is which is the URL people enter in their browsers to open a website. And the shorter the name for the domain the better, so that visitors can understand what the website is about just by mentioning the domain name itself.
2) to have a web hoster :
One of the options is to use a content management system WordPress.org. It's a popular choice among personal and professional bloggers, as it's free and open-source. Other than these there are also plenty of other websites.
There are name generators also that can help generate some ideas.
And lastly, it is very important to have a great theme or template that is like having a good web design.
(In our second part of this blog we are going to show some cheap and best websites for the domain name and web hosting.)
Niche :
Well, it isn't necessary to have a niche, but it can be relevant for people wanting to opt for blogging as a business. It helps to define the scope of the content you'll produce and ensure that it is reached and is relevant to the target audience.
For instance, A blog about movies, tv, and entertainment news called Digital Spy. Although the blog started way back in 1999, and in 2011 when Hearst Magazines UK purchased it, it started to dominate the search engines. It's seriously fascinating to ascertain one blog dominate every movie or television program like that.
Often having a blog that tackles multiple niches usually features a tougher time acquiring and requires a loyal readership. This is because not everyone is going to be interested in the same subjects as the blogger is.
But we have decided the hard way, we want to post which generally help others to be like us, not repeating the same mistakes which we did.
(In our Final part of this blog we are going to help you to find out your niche or no niche.)
Content writing skills:
The aim behind writing a blog isn't only about benefiting yourself but also knowing what your audience will be benefited from and so to have a good blog it is important to have content writing skills that include detailed research, build a connection through communication, and most importantly mastering your language's spelling, grammar, and accuracy to make it more credible. And definitely, it doesn't come from the first blog itself, it gets better by writing more blogs and reading more and more…
Relevant SEO Skills and tools: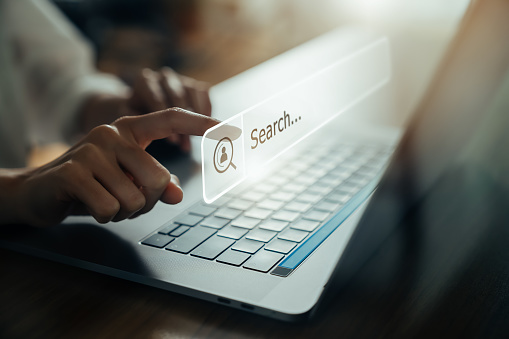 Well, not every blogger who starts with his journey of writing a blog is well-versed with SEO Skills but without basic SEO skills, it won't be able to reach the target audience. And the ability to work and improve on these things happens eventually over time. There are a lot of tools that help you with SEO for example Rank Math(WordPress), Google Search Console, Google Analytics, etc. that helps one in improving and building relevant skills.
Most importantly having the patience to improve and the eagerness to learn and the courage of not giving up.
Soon we are uploading the second part of this blog. Stay connected with us.
Let us know whether this blog helped you write your first blog or share your experience of how you started writing/ reading a blog and what are your views on the same.

For more blogs click the link given below.

Other blog link :

https://thisorthatblog.com/humans-or-ai-who-will-win-in-the-future/
You may also like
1 comment
Archives
Calendar
September 2023
M
T
W
T
F
S
S
1
2
3
4
5
6
7
8
9
10
11
12
13
14
15
16
17
18
19
20
21
22
23
24
25
26
27
28
29
30